For publishing braille books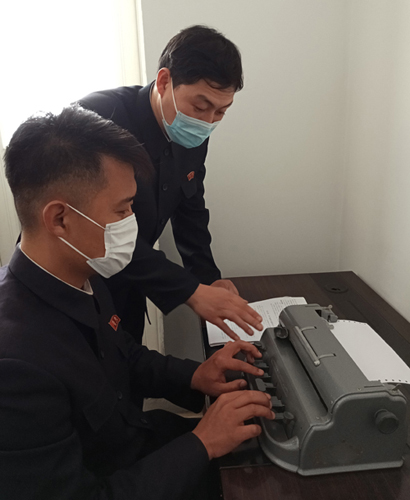 Recently the Economic and Cultural Centre for the Deaf and Blind gives a great effort to publish braille books as part of the works of growing the social understanding of persons with disabilities.
Kim Hyon Su and An Chung Hyok of the department of working with the blind play key roles in this work. They devote sincere efforts to editing the already-published books as braille books.