CDPF's Visit to KFPD
 The KAAD and the Korean Foundation for the Disabled and Orphans (KFDO) is directing efforts to realizing the wishes of young people with disabilities.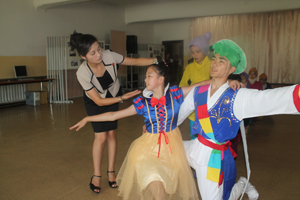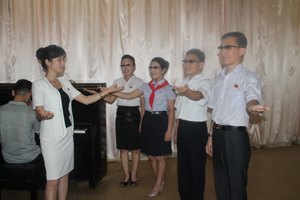 The KAAD focuses on keeping close contact with the Ministry of General Education and all deaf and blind schools to select and train young boys and girls with disabilities who are endowed with distinct artistic talent. Two accordionists and one vocalist with visual impairments and four dancers with hearing impairments were selected and trained in a short period of three months. As a result, their ability improved surprisingly. On the other hand, the KFDO strives to improve the contents of teaching program in the vocational training schools. An increasing number of young people with disabilities are applying for enrollment of the schools. The KFDO also pays attention to providing various professional techniques and diversifying the extracurricular activities of students at the schools and consolidating their material and technical foundations. Moreover, the KFDO has initiated construction projects for the welfare of people with disabilities and orphans and make vigorous efforts to implement the plans through its exchange with donors abroad including overseas Koreans. In future, the KFPD plans to improve its leadership over its affiliated units so that government policies and plans could bear more fruit.