Opening and Leaving Ceremonies Held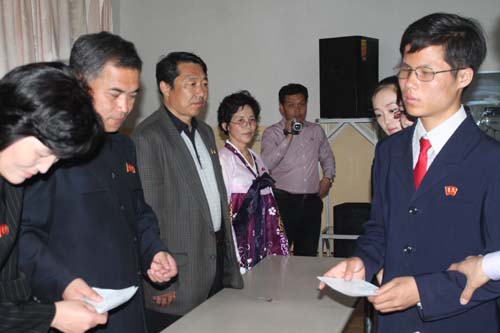 The third- and fifth-batch opening and leaving ceremonies at the Skilled Workers School (two-year school) of the Central Committee of the Korean Federation for the Protection of the Disabled (KFPD) were held on the spot on May 2. The KFPD officials and the teaching staff and student of the school attended the ceremonies. KFPD Chairman Kim Mun Chol delivered a speech, followed by speeches. Those who took the floor said that the school produced a number of disabled students who are possessed of computer technology, electrical application, garment, timber and foodstuff processing, and other professional techniques according to their hobbies and ability since it opened on May 2 2012. They continued that the present reality in which the country's protection of persons with disabilities is entering a new, high stage demands that the professional education for the disabled persons be intensified further.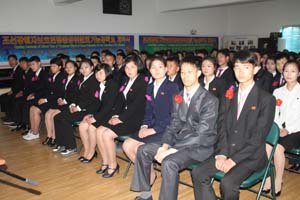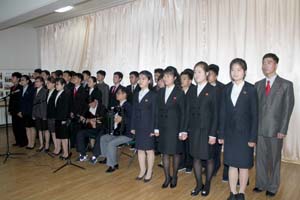 Noting that they receive vocational education just as normal persons do under the loving care of supreme leader Kim Jong Un, they called on other participants to help the students take active part in their studies and organizational life and to perform their responsible role, so that they can make tangible contributions to building a thriving socialist nation by closely combining school education and family education. At the meetings an art performance was given by the students of the school. The performance began with chorus Paean to Motherland. Put on the stage were a number of other events such as poem and song O Korea, I Will Add Glory to Thee, chorus Let Us Learn, narration and song O Party, As We Have You and poem and chorus People's Joy. After the meetings the participants spent time with sports and amusement games.