3rd Sample Survey on Disability

Various events took place in different parts of the country on June 18, Juche 103 (2014), to celebrate the 2014 National Day of Persons with Disabilities.
In the capital city of Pyongyang, a joint meeting was held in the gymnasium of the Pyongyang Students and Children's Palace on the occasion under the sponsorship of the Central Committee of the Korean Federation for Protection of the Disabled.
Present there were the staff members of the European Union Programme Support, embassies and missions for cooperation of European countries in the DPRK and their families, overseas Koreans staying in the fatherland as well as officials of the KFPD Central Committee and its affiliated organizations, persons with disabilities and their families living in Pyongyang and members of the art group of the palace. A joint performance "We Are the Happiest in the World" was given by the members of the art group of the Korean Art Association of the Disabled (KAAD) and the art group of the palace.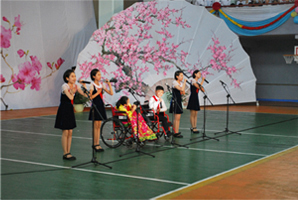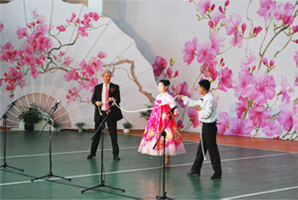 The performers displayed their high artistic talents, representing the true appearance of the country in which all the people form a great harmonious family, helping each other. They were acclaimed by the audience.
After the performance, the participants enjoyed sports and amusement games.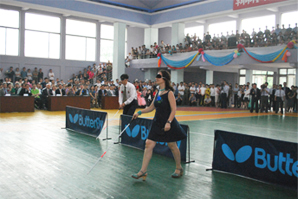 Meanwhile, various kinds of supporting activities for the disabled, sports games and art performances took place in local areas across the country to mark the National Day of Persons with Disabilities.