Warm Welcome to Those Who Added Glory to Motherland

In Juche 103 (2014) the KFPD Central Committee and All Ears Cambodia (AEC) vigorously conducted the cooperative project for the prevention and rehabilitation of audiological disabilities.
In March Juche 103 (2014), a mission of the KFPD visited the AEC Institute at the latter's invitation to get an understanding of its work. In May 2014, the KFPD, in cooperation with the AEC, organized the first course on the diagnostic and rehabilitative audioloy at the Munsu Rehabilitation Clinic.
The course dealt with the outline of diagnostic and rehabilitative audiology.
30 ENT doctors and audiologists were present there. They acquired various new concepts on diagnostic and rehabilitative audiology.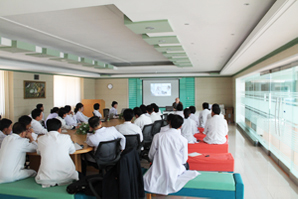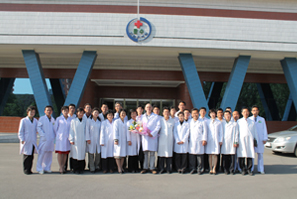 The KFPD Central Committee and all the participants expressed thanks to Mr. Glyn Vaughan David, director of the AEC, for donating a lot of facilities and devices for the recovery of hypacusia in the DPRK and giving lectures on diagnostic methods and concepts essential for the audiological rehabilitation.
The KFPD expressed its will to further increase cooperation with the AEC.