Hong Kong Kadoorie Charitable Foundation (KCF) Visits KFPD

The KFPD Central Committee is consistently promoting physical rehabilitation by means of prosthesis, regarding it as an important work.
In particular, it makes efforts to ensure that all the persons with disabilities receive the service for prosthetic devices without any inconvenience by regularly undertaking outreach services in the areas far away from the prosthesis factory.
It chose the persons with disabilities in Taehung County, South Phyongan Province as the beneficiaries of the 1st outreach service in 2014. On the basis of prearrangement, it organized the service from April 7 to 14, Juche103 (2014).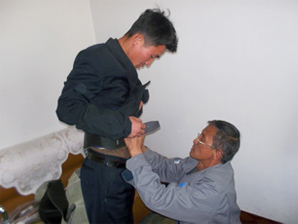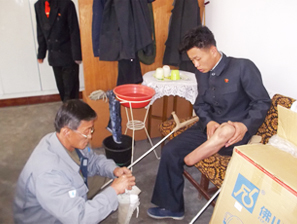 As a result, 309 persons were supplied with new prosthetic, orthopaedic or assistive devices. Officials of the KFPD, the Hamhung Prosthesis Factory and the Hamhung Orthopaedic Hospital took part in this work.