Colourful Events Held to Mark National Day of Persons with Disabilities on June 18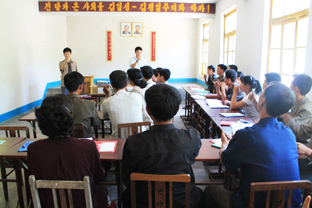 The KFPD Central Committee sponsored the Korean Sign Language (KSL) courses at deaf and dumb schools in Pongchon, Pongsan, Unjon and Songchon counties from early May to early July Juche 103 (2014).
Present there were over 130 persons, including the parents of students of the said schools and other people in the areas. Noting that, through the courses, they had a better understanding of the sign language as an important means for the communication with deaf persons, the participants suggested organizing this kind of courses more often in the future.