The Disabled Person's Programme Is Intended to Help Achieve National Reunification
The Korean Federation for Protection of the Disabled hosted a workshop of officials concerned in Wonsan, Kangwon Province, from April 9 and 11 to mark the 10th anniversary of adoption of the DPRK Law on the Protection of the Disabled.Present there were officials from the Presidium of the Supreme People's Assembly, ministries of Public Health and Labour, Education Commission, the Central Committee of the KFPD and its provincial branch offices, staff members in charge of disability issues in provincial people's committees, members of the associations of the deaf and dumb, the blind and women with disabilities in Kangwon Province and voluntary service providers.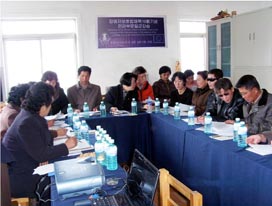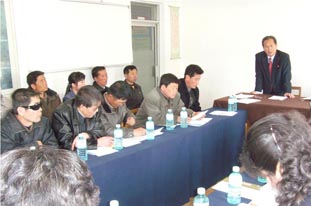 The workshop reviewed the work of the KFPD for ten years to implement the above-said law and discussed the problems arising in revising and supplementing the law as required by the developing realities.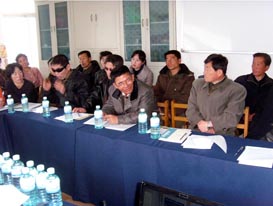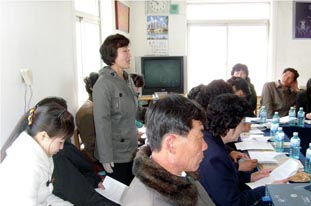 There also took place a re-training on PDM and the disability statistics program.Through the workshop, the database was established to perfect the said law and built up the capacity of the organizations affiliated to the KFPD.