Table tennis coaches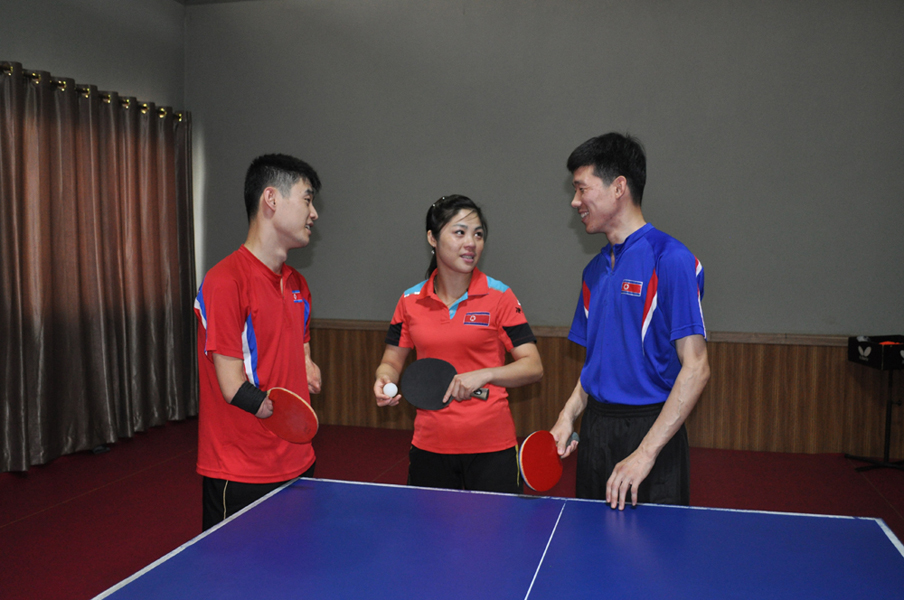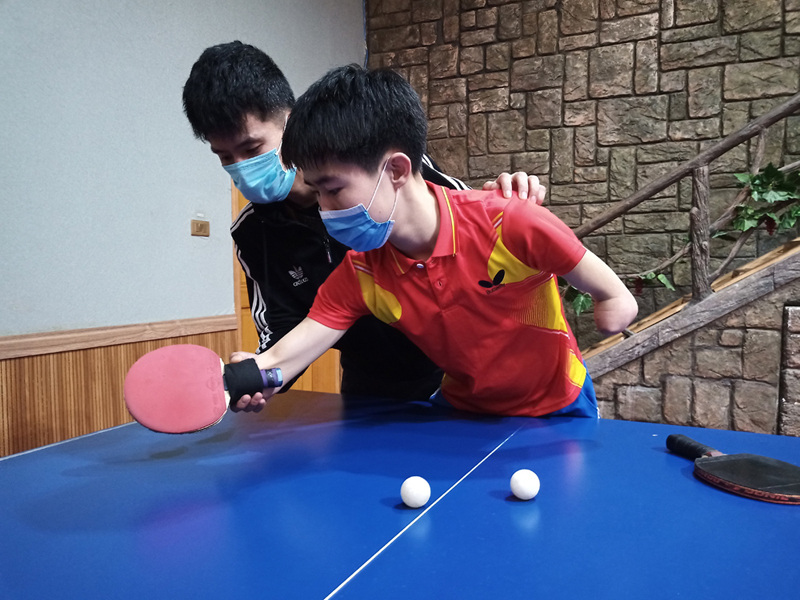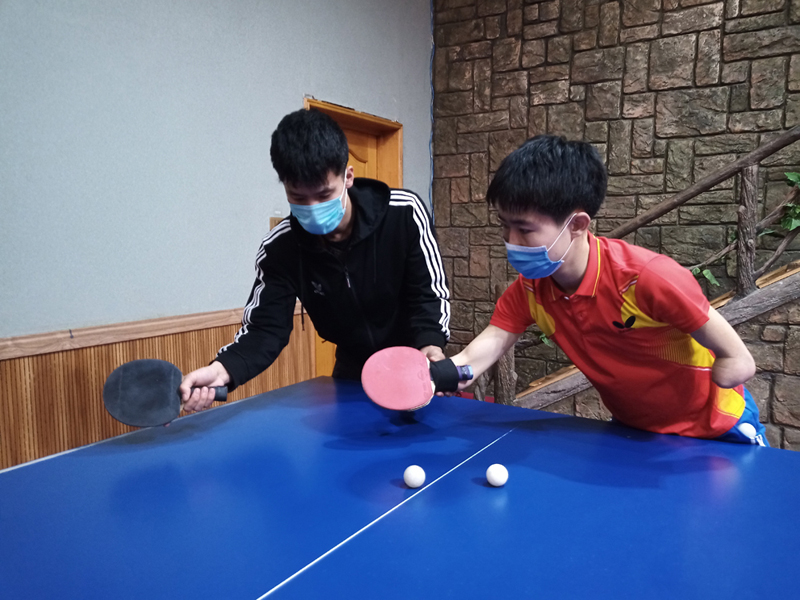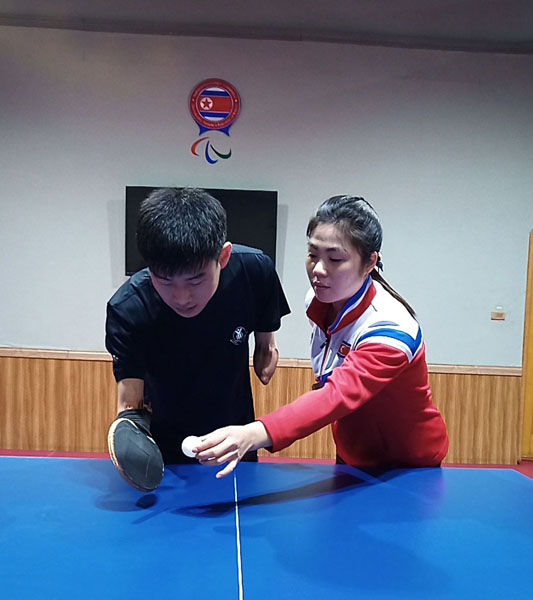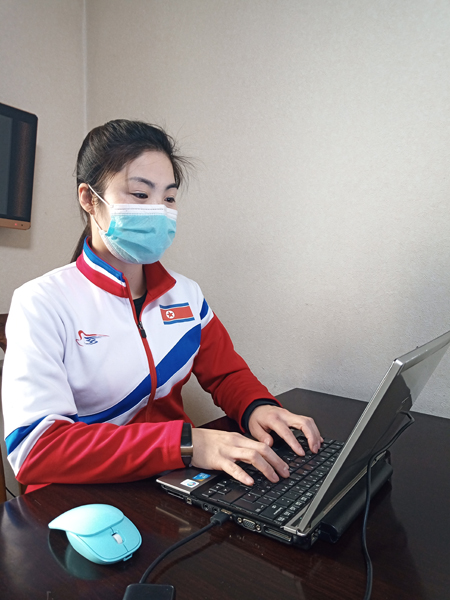 To win gold medals in national and international games—this is the unanimous desire of all the sportspersons with disabilities.
Recently the table tennis coaches of the Korean Sports Association of the Disabled encourage the players with disabilities to train intensively for perfecting their special techniques selected to meet the demands of their constitutional features and disability types, while fixing the right rate of match-style training.
Kim Hak Yong and Pak Kum Jin, table tennis players with disabilities, who already mastered such difficult techniques as net-ball playing, prepare themselves for complicated conditions of matches.