Barbershop for the disabled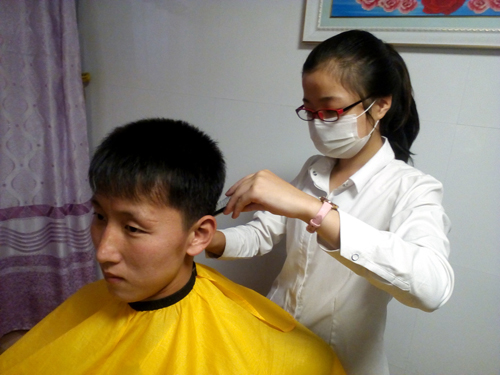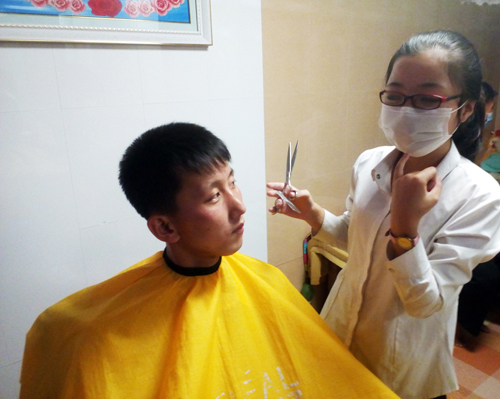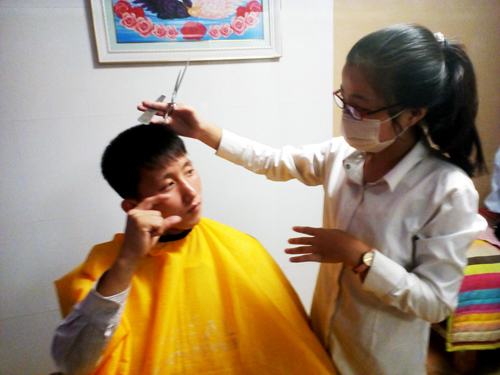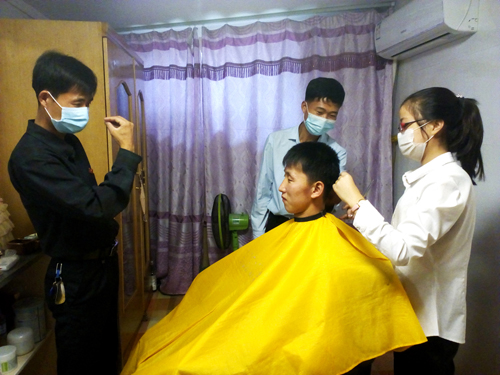 The Jangwon Ragwon Collaboration Company under the Central Committee of the Korean Federation for the Protection of the Disabled set a goal to make a disabled person serve other person with disability, and trained some persons with disabilities as skilled hands. Barber Choe Yong Mi with visual impairment is one of them.
Choe`s barbershop is always crowded with men with disabilities, especially paraplegic people and men with hearing impairments.