Kim Il Sung's Reminiscences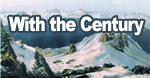 New Information
Periodicals

Pictorial KOREA [09]

Magazine KOREA TODAY [08]

Magazine FOREIGN TRADE [03]
E-bookshop
Photos
Meari Shooting Gallery
Three Charters for National Reunification Memorial Tower
Revolutionary Site on Ssuk Island
Apartment Houses for Teaching Staff of Kim Il Sung University
Tower of the Juche Idea
Arch of Triumph


1 / 3




Visit to November 2 Factory of KPA

Kim Jong Un, First Secretary of the Workers' Party of Korea, First Chairman of the National Defence Commission of the DPRK and Supreme Commander of the Korean People's Army, gave field guidance to the November 2 Factory of the KPA.

He went round the newly-built room dedicated to the history of the factory.

He said that the officials and employees of the factory should hit their production targets on all indices, always bearing in mind the loving care of Generalissimos Kim Il Sung and Kim Jong Il who spared nothing for the sake of soldiers, and thus add eternal lustre to their immortal exploits.
FM Spokesman Terms US Human Rights Abuser
A spokesman for the DPRK Foreign Ministry gave the following answer to a question put by KCNA on August 26 as regards the serious racial discrimination in the US sparking off world public uproar:
Some days ago, a black teenager was shot to death by a white policeman in Ferguson City, Missouri State, the US, and the police ruthlessly cracked down on protesters, levelling their rifles at them and firing tear gas and smoke shells. Against this backdrop, there occurred a shuddering incident in another city in which a policeman shot another young black man to death.
The US is, indeed, a country wantonly violating the human rights where people are subject to discrimination and humiliation due to their races and they are seized with such horror that they do not know when they are shot to death.
DPRK's Investment Policy and Its Environment
It is a consistent policy of the government of the Democratic People's Republic of Korea to expand and develop economic cooperation with many countries of the world.
Since the first day of its foundation the government has so far strengthened economic and cooperative relations with different countries and encouraged foreign investment in the form of equity and contractual joint ventures.
And it has enacted and amended investment-related laws and regulations in line with the requirements of the developing reality so as to attract investment from foreign entrepreneurs.
Class of Student Inventors (3)
Winners of Kim Il Sung Scholarship
The class has got two winners of Kim Il Sung Scholarship—Kim Ji Hye and Han Se Ryong. Like other students they are top-honour students in all subjects and are possessed of patents of invention.
One day in October 2013 the class had a practice for general surgery, when Kim Ji Hye saw more traumatic cases were rushed into the emergency department than she had expected. She knew they would be exposed to blood poisoning if they were not attended to immediately. She thought it necessary to find an easier treatment, and what she conceived to the end was the falling-pressure-based traumatic treatment machine and the methodology of its application. Referring to the machine, Ji Hye says, "To quickly heal traumatic wounds due to different causes and surgical cuts is an important matter in cutting the mortality and preventing various kinds of complications. One of the causes retarding the healing of the cuts is the rising of the pressure in the affected place. So I produced the idea of elevating the remedial effect by dropping the pressure in the hurt place by means of decreasing pressure instead of uplifting pressure, and then developed a relevant machine. My device helps decrease the pains from traumatic inflammation and recurrence considerably and cut the frequency of occurrence of complications."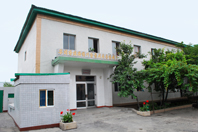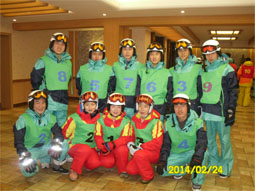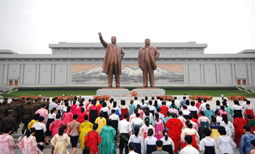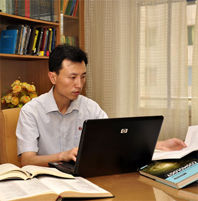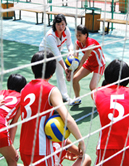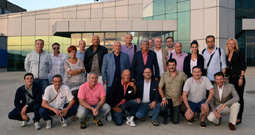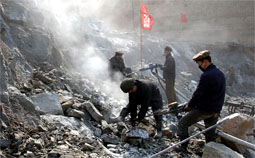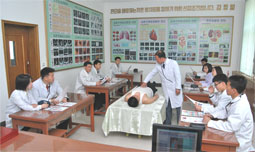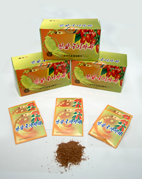 Celebrated Mountains of Korea ::

1/4


/ 14

Time-honoured History & Brilliant Culture


New entries of music